Katie Marta
Luxury Travel Designer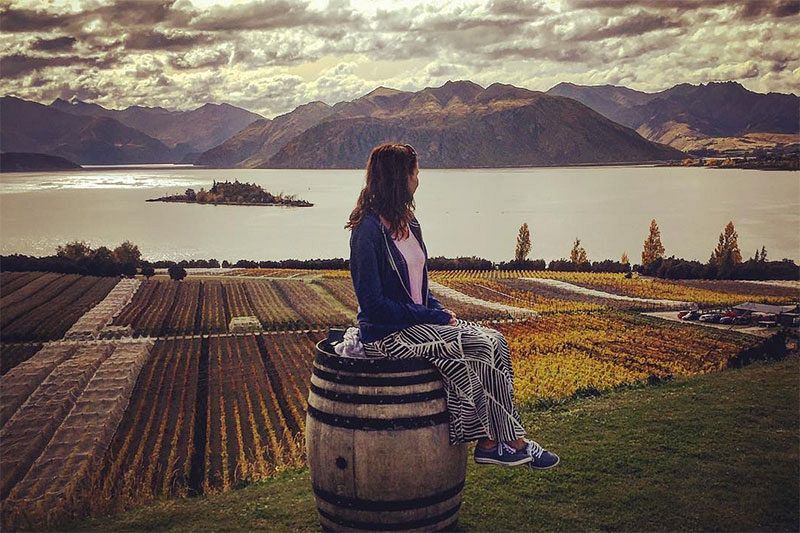 My Story
After a decade in the professional sports industry (Go Cubs!), I needed a major life change. I was burnt out and tired of planning my life around the baseball schedule. After finally planning big bucket list trips for myself to Australia and South Africa, I was introduced to DUE by some friends who knew Candice, and they just happened to be hiring. It was the dream job I didn't know existed. It also led me to meet my now-husband, who also works in the industry, and brought me to the NYC area where I work remotely, so this job has changed my life in a multitude of ways!
My Style of Travel
My previous career was so exhausting that whenever I was able to get away, all I wanted to do was lay on a beach and be away from technology. Over the past several years, my travel style has done a 180. Now when I'm in a new place, I hit the ground running (not literally…I hate running). My favorite way to see a new city is to wander around on foot. I always do my research ahead of time, but I only schedule the necessities so I have the freedom to see where the day/night leads.
Favorite Destinations
Sydney: that harbour – it was love at first sight. Tasmania: gorgeous coastlines, incredible wildlife, and a wonderful wilderness feel. New Zealand (South Island): stunningly beautiful everywhere you look, amazing wine, an endless array of ways to stay active while enjoying the outdoors!
Travel Tip
Whenever I go to a bar or restaurant while traveling, I always ask the staff where THEY like to go when they're not working. It's my favorite way to discover hidden local gems!
Most Memorable Experience
Watching my favorite band, Pearl Jam, from the side of the stage at the Big Day Out festival in Melbourne – just a few days into my first trip to Australia. Surreal and unforgettable!
I don't leave home without…. A universal charger, chapstick, and noise-cancelling headphones!
When I'm Not Traveling,
I'm always dreaming about my next trip – even if it's just a short weekend trip to see family or friends. When home, I love wandering around Manhattan, discovering new bars and restaurants, and in a perfect world, I have a sporting event and/or concert planned