Shannon Bradley
Marketing and Sales Champion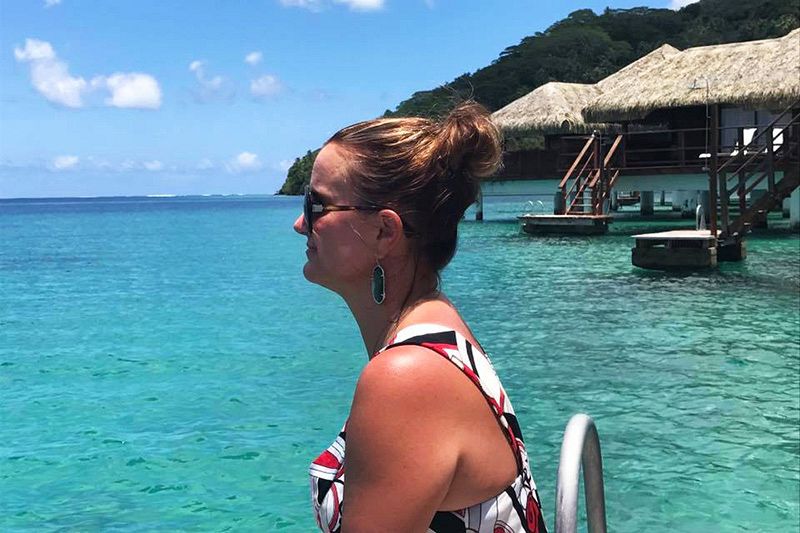 My Story
After getting my MBA in marketing and spending 20+ years in wireless and technology, I decided to open my own Jazzercise Fitness Centers in the Chicago area. At one point, I owned the 8th largest franchise in the world, but then I got kind of bored and kind of broke. Through networking with business friends, I met Corinne, our owner, in 2012, and have been here ever since!
My Style of Travel
Well, I am not going to lie, I am a bit of a snob and like more comfort and luxury. I do enjoy nature and being active, but at night, I want a fireplace, a glass of wine, and a comfy bed. For example, in Queenstown, you are more likely to find me at the spa and wine tasting than bungee jumping. I also consider my flights part of the journey and prefer business class.
Favorite Destinations
In this order… Hawkes Bay, Abel Tasman, and Wanaka in New Zealand; Islands of Tahiti; Sydney and Tasmania in Australia; and Fiji.
Favorite Travel Memories
Scuba diving at the Great Barrier Reef, swimming with whale sharks at Ningaloo Reef, the beach at Yasawa Island Resort in Fiji, the unbelievably blue water in Bora Bora, wine tasting in the Barossa Valley in Australia and Hawkes Bay in New Zealand, a beautiful cruise at Abel Tasman National Park, and staying at Huka Lodge in New Zealand.
When I'm Not Traveling, I…
When I am not traveling, you are likely to find me teaching a Jazzercise class; traveling for my sorority, Gamma Phi Beta; at a local bar with friends; or listening to live music.