Shannon Bradley
Marketing and Sales Champion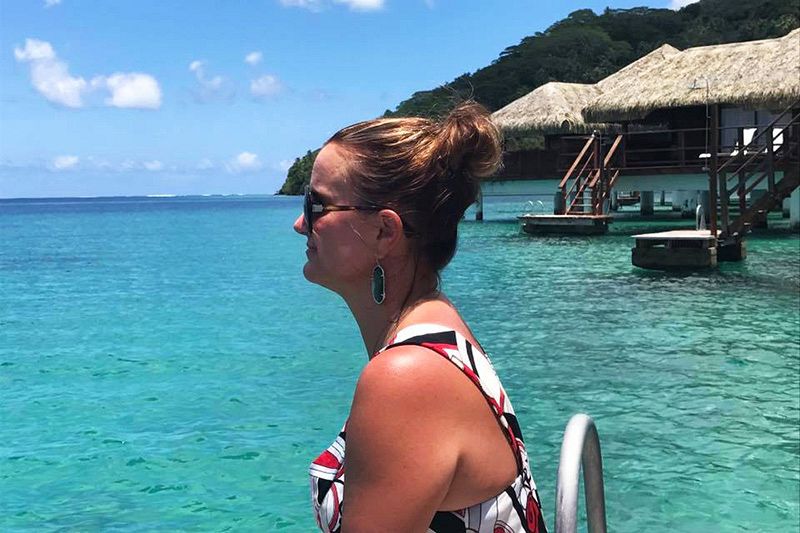 My Story
After getting my MBA in marketing and spending 20+ years in wireless and technology, I decided to open my own Jazzercise Fitness Centers in the Chicago area. At one point, I owned the 8th largest franchise in the world, but then I got kind of bored and kind of broke. Through networking with business friends, I met Corinne, our owner, in 2012, and have been here ever since!
My Style of Travel
Well, I am not going to lie, I am a bit of a snob and like more comfort and luxury. I do enjoy nature and being active, but at night, I want a fireplace, a glass of wine, and a comfy bed. For example, in Queenstown, you are more likely to find me at the spa and wine tasting than bungee jumping. I also consider my flights part of the journey and prefer business class if possible.
Favorite Destinations
In this order… Hawkes Bay, Abel Tasman, and Wanaka in New Zealand; Islands of Tahiti; the Barossa Valley and Tasmania in Australia
Travel Tip
The Cook Islands are a great place to get out an explore.  Most hotels only have one restaurant available.  I highly recommend walking to a local restaurant and trying their cuisine, or picking up a scooter and find a local shop on the water, chances are pretty likely that their fish sandwiches are super fresh (like it was swimming recently).
Most Memorable Experience
On my first trip to Australia, I was on the Mornington Peninsula, doing some wine tasting and we had driven up to Ocean Eight.  There was a hand written sign on the door saying they were out and we were getting ready to leave and a car came roaring down the drive.  A man got out, asked if we were there for a tasting, we said yes.  And he said, no worries, come on in, do you want to do a barrel tasting?  I need to get some samples from the barrels.  And we had a lovely barrel tasting of Pinot Noir.  Just goes to show you that Australians are not too fussed about anything and are always willing to open their doors or in this case, their barrels for you.
I don't leave home without….
My Packing App.  I am a horrible packer (aka…I always pack too much), but after having done a lot of trips overseas, I have found that using a Packing App really helps me organize and not forget anything.  I like Pack Point, if you pay for the upgraded version, you can create your own custom packing templates to make sure you never forget anything.
When I'm Not Traveling
When I am not traveling, you are likely to find me teaching a Jazzercise class; traveling for my sorority, Gamma Phi Beta; at a local bar with friends; or listening to live music.