Candice Heckel
Product Manager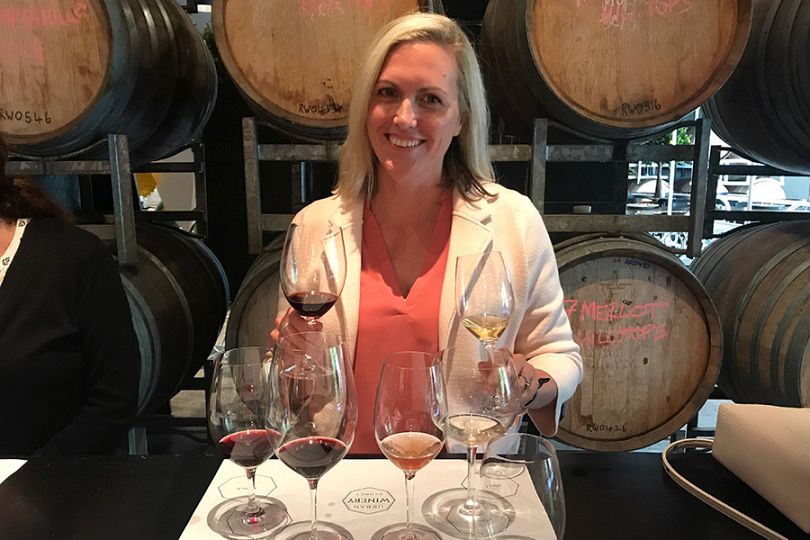 My Story
A love of travel, a minor obsession with Australia, and a little serendipity brought me to DUE in February 2008. A lot has changed since those early days in our tiny River North office, but the core ethos of the company has always held true; a strong commitment to community, sustainability, and conservation.
My Style of Travel
My favorite travel experiences usually revolve around fantastic cities, amazing wildlife experiences, and phenomenal food and wine. However, I love to drop out now and again and tend to lean towards remote mountain escapes vs deserted beaches.  I also prefer the intimacy of a luxury boutique hotel to the hustle and bustle of larger accommodations. This is especially true when staying in a busy city.
Favorite Destinations
In Australia, I love the breathtaking wilderness of Tasmania and the food and wine of Margaret River. For cities, I'm always torn between Melbourne and Sydney, as I love them both! Melbourne is cool and eclectic, with fantastic restaurants and shops. Sydney is so cosmopolitan and that harbor is TO DIE FOR! Unlike any other place on earth.
Hawke's Bay in New Zealand is another favorite, as it's a great place to mingle with locals in amazing wine country! On the South Island, I adore Nelson for its easy access to beautiful national parks, boutique wineries, lovely restaurants, and a vibrant local artisan community. It's also the craft brew capital of the country!
Travel Tip
Food tours with local guides are a great way to get to know the heart of a city.  Often times you end up in places you would never have found online or in a guidebook!
Most Memorable Experience
Surrounded by native Australian wildlife, a bushtucker dinner under the incomparable Tasmanian sky with a local Aussie legend, Bushy.  It was on my first trip to the country and still one of my all-time favorite travel memories.
I don't leave home without…. Packing cubes!  Honestly,  I can't believe I just discovered these in the last few years.. Runner up – IPad
When I'm Not Traveling, I…
Am cruising around my neighborhood, Andersonville. As much as I love to travel, Chicago is still my favorite city on earth (even in the winter) and I love spending time enjoying the city with friends and family.