Audra Hazners
Luxury Travel Designer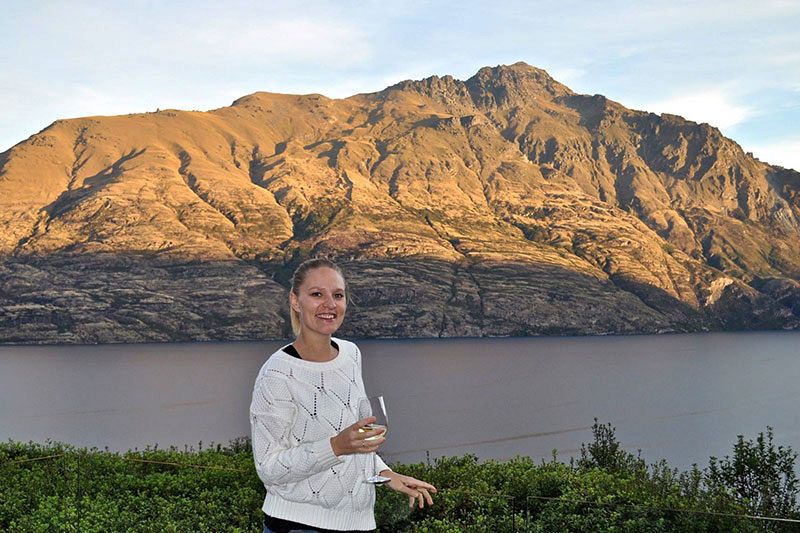 My Story
I fell in love with Australia when a 4-month backpacking trip ran a little long (3 years!) and joined DUE back in its early days when there were just three of us! But as much as I loved planning my clients' special trips, the Aussie pull proved too strong and I headed back down under in 2009. On a short summer visit back to the Chicago in 2015, I met my now-husband, Jake and after some serious long distance dating (and his first visit to Australia!), I decided to take a chance on love and returned back to the US. I rejoined the team three years ago, and nothing beats helping my clients plan their own unique and memorable trips, all through the eyes of a true Aussie local!
My Style of Travel
I love mingling with locals when I travel! I like to base myself in one destination and really get to know it like a local—becoming a regular in the coffee shop and learning the names of all the cafe and shop owners. Throw in an extra large bed, a patio with a lounge chair, and an amazing bath tub with a view, and that's what I call a perfect getaway!
Favorite Destinations
As a Sydney-sider for nearly 10 years, I have to say Sydney! It has so much to offer in terms of scenery, food, wine, and great outdoor events year-round. Some of my other favorite destinations to enjoy a glass of wine (or 3) and take in the view, include Queenstown, Hamilton Island, and Cape Town.
Travel Tip
Always pack 2 day's worth of clean clothing in your carry on including fresh socks and underwear. If your luggage goes missing, you'll thank me!
Most Memorable experience
After nearly 11 years of living in Australia, I became a full-fledged Aussie (minus the accent) in 2016. Every wonderful memory that I had in all those years (and there are a lot!) came flooding back at the exact moment when we sang Australia's National Anthem. It truly was one of the best days of my life.
I don't leave home without…A reusable water bottle, airplane pressure earplugs, and face moisturizer!
When I'm Not Traveling,
I am doing Pilates, learning about (and drinking) wine, cheering on the Chicago Cubs, hanging with my chocolate labs: 14 year old Rudy and 2 1/2 year old Rizzo, and hitting up the local Farmer's Markets and artisan markets around Tampa (where I am based!)