Laura Tober
Luxury Travel Designer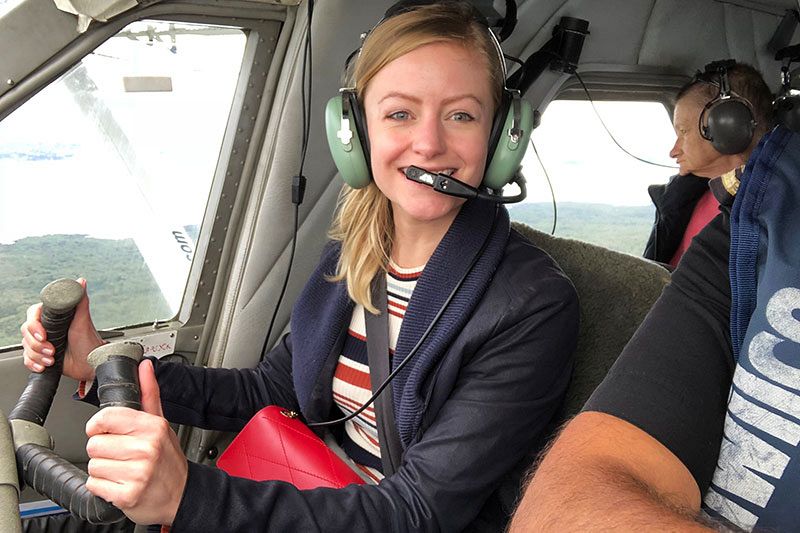 My Story
I really enjoy working for small businesses. I was previously the inventory manager for Chicago's leading luxury e-commerce site. Then, I planned a trip to the Cook Islands with DUE and developed a great relationship with Shannon. I have always been intrigued by the many facets of travel and have been planning holidays for my clients since 2014.
My Style of Travel
While I make a point to see all the highlights, I particularly enjoy getting off the beaten path. I have stayed in 5-star lodges and with local tribes that don't speak English in traditional homes. I try to connect with the locals and always try all the local food. Having a mix of experiences is important to me.
Favorite Destinations
Bamurru Plains, Australia; Matangi Resort, Fiji; Kaikoura, New Zealand; Bora Bora, French
Most Memorable Experience
In 2015, I took my mom overseas for the first time. We went to the Northern Territory and had the opportunity to explore Arnhem Land – a current and historical Aboriginal land. We learned about the traditional method of painting, explored the community and went hiking with an elder to see rock art in impeccable condition. Some of the rock art here is known to date back 30,000 years! With that said, not all of it dates back that far. We learned that when those in the Aboriginal culture are presented with a question that one doesn't know the answer to, the response is to either walk way or provide any sort of answer regardless of fact or fiction. And that day, every single piece of art we saw was at least 30,000 years old!
I don't leave home without…. Noise-cancelling headphones, snacks and pre/probiotics. We don't eat normally on vacation. Plus you never know what sort of food you will get and I want to ensure I am in top shape to explore.
When I'm Not Traveling, I…
Enjoy exploring my city, trying new restaurants, and meeting new people. A good book, wine, and exercise are also on the agenda.