Your Selected Package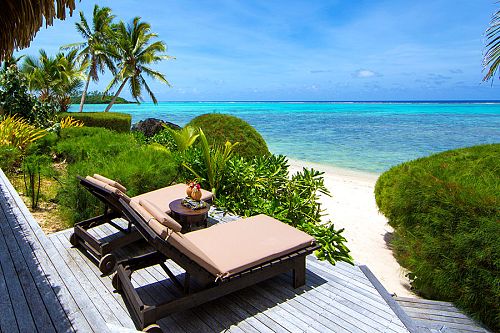 Cook Islands Beach Resort Vacation: Relax and Unwind
Enjoy 5 nights in paradise at a luxurious Cook Islands beach resort overlooking a magnificent lagoon. This stopover offers the utmost luxury and privacy in a gorgeous island setting—the perfect add-on to an Australia or New Zealand vacation.
---
Down Under Endeavours will reply to travel requests from the United States, Canada, and Australia. All pricing on this website is in USD.
Please Note: Most of the sample itineraries on our website do not include airfare, as air prices change daily. For a 2-week handcrafted journey in the South Pacific at a 4-star level or above, we recommend a minimum budget of $8,000-10,000 for 2 travelers (includes all flights, hotels, tours, transfers, etc).